About Smart Advisors Group
Located in the heart of Dubai, Smart Advisors Group is a renowned consultancy firm that specializes in providing comprehensive company formation and consulting services.
Our extensive knowledge and many years of experience allow us offering to individuals and businesses the support they need to navigate their business tasks with ease.
Our primary focus is to help entrepreneurs conduct smoothly their business in the UAE by providing services such as company incorporation, bank account opening, obtaining residence visas, and firm relocation.
At Smart Advisors Group, our top priority is our clients' success and prosperity, and we are committed to achieving this by achieving results and facilitating everything a company needs to flourish.
To this end, our clients have access to a diverse range of professionals, including business setup consultants, experienced managers, tax advisors, accountants, and other specialists, focused on ensuring success of our clients' businesses.
With Smart Advisors Group, you can be confident that your business formation in the UAE is in capable and safe hands.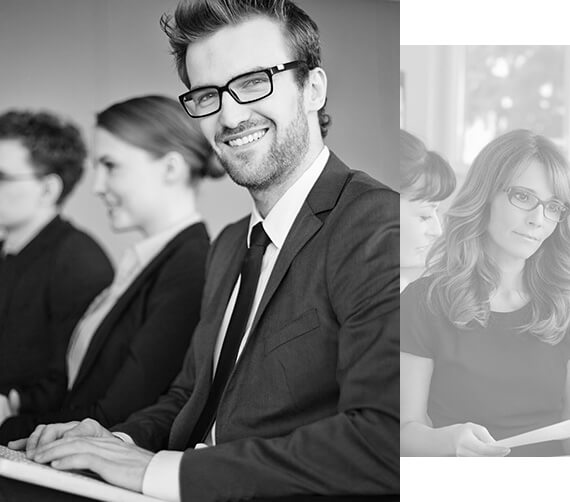 Our experts have an extensive command of the UAE and international law. They know what needs to be done to ensure that the client's desired outcome is delivered.
Satisfied Clients' Stories
Smart Advisors are really smart! They make it incredibly simple to take a decision on the UAE setup thanks to their professional advice. Totally happy about their job.
by Sam L., Art Director
I have been trying to set up my own business in the UAE for a while, but he was struggling to navigate the complex regulations and legal requirements. When I approached Smart Advisors Group, I was relieved to find a team of experts who could guide me through the entire process. Impressed with their knowledge and professionalism!
by John M., Business Owner
Smart Advisors Group is committed to providing its clients with the best legal advice at the high level of attention to details that the clients expect to get to achieve their business goals.
by Michelle J., IT Company CEO
I was pleasantly surprised by Smart Advisors Group team's multilingual capabilities and deep understanding of the local market. They helped me with everything from company incorporation to visa applications. I am grateful for Smart Advisors Group's support and would highly recommend them to anyone looking to do business in the UAE.
by Ahmed H., Entrepreneur
Meet Our Team
View All
Our experienced team is dedicated to providing the highest quality services to our clients, and we pride ourselves on our deep knowledge and understanding of the UAE business environment. We take the time to listen to your needs, answer your questions, and explain your options, so you can make informed decisions about your business matter. We have the expertise and dedication to help you achieve your goals via our tailored solutions.
-

Executive Administrative Assistant
Contacting our firm is free. We will listen to your case, give a primary assessment and set a meeting to discuss the details. It is our goal to put you at ease. Just contact our specialists.
If you would like to speak with our experts directly
Call Us