Palm Jumeirah's Sky-High Property Stuns with Record Dh44 Million Sale
Brace yourself for some real estate excitement on the Palm Jumeirah! A lavish three-bedroom duplex apartment in the Royal Atlantis has just shattered records, setting the bar sky-high at Dh44 million. But that's not all; the eye-popping part is the price per square foot: a jaw-dropping Dh12,387, securing this property's spot in the real estate hall of fame.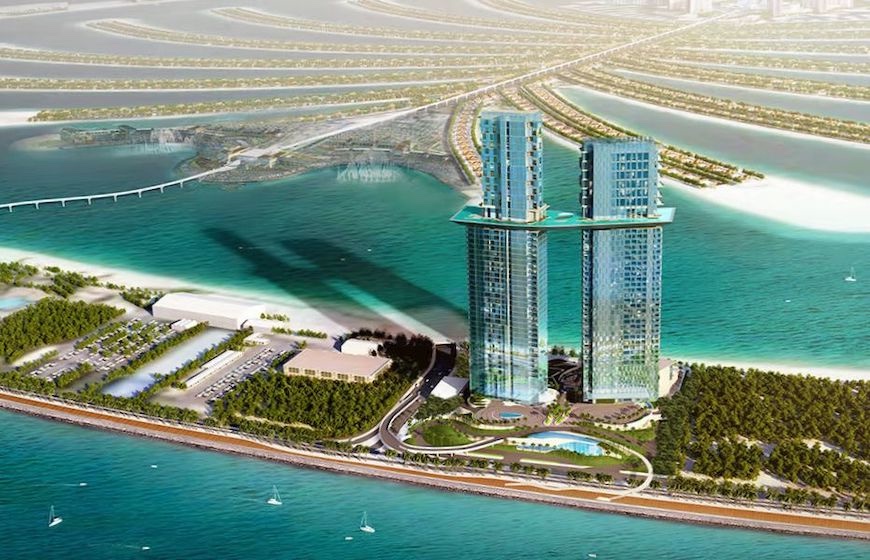 This deal, while mind-boggling, is just the second-highest in Dubai, with a Bulgari Resort and Residences apartment still holding the crown at Dh13,543 per square foot. And who's the lucky new owner of this opulent abode? None other than a first-time Russian investor. Penthouse.ae, the agency that orchestrated this historic transaction, couldn't contain their excitement and made the announcement official.
Petri Mannila, Head of Luxury at Penthouse.ae, couldn't hide his enthusiasm:
"This landmark deal further underscores the continued interest in branded residences, including iconic names like SLS Residences, Armani, Six Senses, and the Royal Atlantis. High-net-worth individuals, entrepreneurs, institutional investors, and family property funds are driving demand for luxury properties north of AED 20M, resulting in a shortage of available units for both end-users and investors in the market."
But wait, there's more. Mannila goes on to paint a promising picture:
"With supply constrained and prices maintaining an upward trajectory, the current window of investment opportunity is exceedingly promising."
And the numbers back him up. Dubai's luxury property market has been on a jaw-dropping journey, with the first half of this year witnessing remarkable double-digit growth. The forecast for the next 3-5 years? It's all sunshine and roses, according to Mannila.
But what's behind this frenzy? A global influx of High Net Worth Individuals (HNWIs) has lit the fuse, propelling the demand for luxury real estate in Dubai to astonishing heights. This momentum, remarkably, shows no sign of slowing down, with 2023 picking up where 2022 left off, right out of the gate.
In fact, since the dawn of the new year, the number of super-luxury properties valued at Dh15 million and above has quadrupled, and experts predict this segment is just getting started.
Olga Mannila, the agent behind this record-breaking deal, summed it up perfectly:
"The Royal Atlantis has witnessed an extraordinary increase in prices, surpassing 150 per cent since its launch. Beyond its prestigious address, these units offer buyers good value for money besides an unmatched lifestyle with a host of exquisite features and amenities."
So, if you're eyeing a slice of luxury living in Dubai, better act fast; the sky-high property market shows no signs of landing anytime soon.
Related Posts