UAE's Ministry of Finance Unveils Dynamic Blueprint for 2023-2026
The UAE's Ministry of Finance is on the move with its ambitious Strategic Plan 2023-2026, a visionary roadmap unveiled by none other than Sheikh Maktoum bin Mohammed bin Rashid Al Maktoum, the Deputy Ruler of Dubai and Minister of Finance. With sights set on bolstering financial empowerment, sustainability, innovation, and future foresight, this transformative initiative is aligned with the UAE Centennial Plan 2071, propelling the nation's financial landscape to new heights.
The stage is set for accelerated governmental performance, fortified by strategic financial policies that stimulate economic growth, nurture a competitive business milieu, and foster robust international economic relations. This comprehensive plan serves as a cornerstone for driving the UAE towards a resilient and agile economy that can effectively navigate the dynamic global landscape.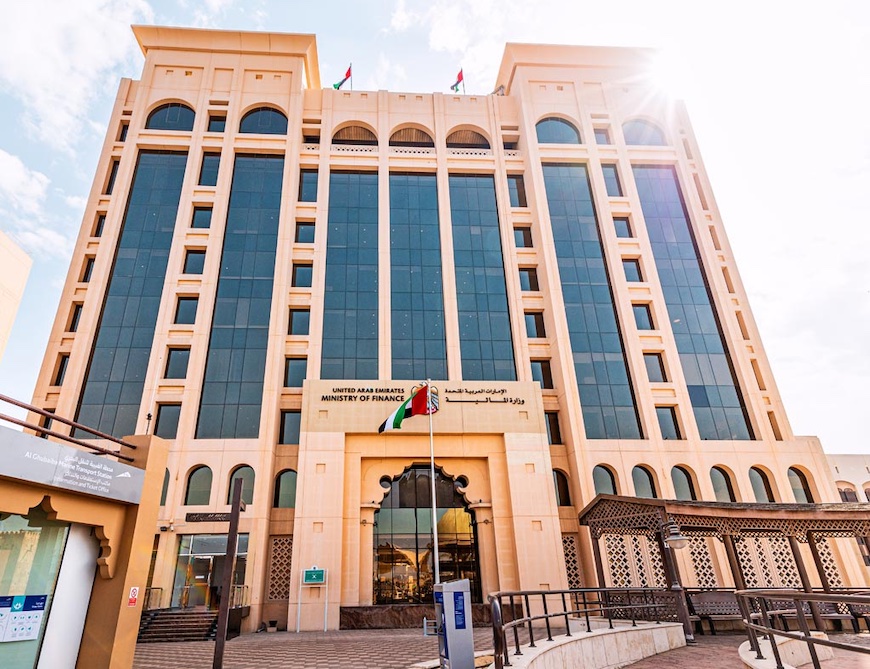 Sheikh Maktoum enthusiastically shared,
"Our approach prioritizes sustainable financial policies that spur economic growth, cultivate competitive business environments, and foster international trust and transparency. In this rapidly evolving world, we remain steadfast in ensuring our economy's resilience and adaptability, ensuring our long-term national objectives are realized."
The Strategic Plan 2023-2026 resonates with six core values – a united team spirit, a pursuit of leadership and excellence, an unwavering commitment to integrity and transparency, an emphasis on agility in financial management, a dedication to wellbeing, and a drive for equality in the workplace.
Leading this bold initiative, Mohamed Hadi Al Hussaini, the Minister of State for Financial Affairs, underlined the ministry's pivotal role in resource allocation, a critical component in supporting efficient policymaking and strategic planning.
The plan encapsulates three overarching goals:
Driving Financial Performance Excellence: The ministry aims to achieve this by crafting a public finance roadmap and bolstering analytical capabilities, ensuring impeccable financial management and sound fiscal practices.
Ensuring Fiscal Sustainability for Inclusivity: This objective will be fueled by skillful management of public debt and the formulation of balanced tax policies that align with local and international trends.
Strengthening National Financial Resilience: The plan envisions designing an emergency response and recovery framework for finance, and developing a collaborative program with international ministries of finance, fortifying the UAE's financial resilience.
The Strategic Plan's journey is paved with four main goals, each adorned with periodic tasks:
Developing a Sustainable Fiscal Policy: This goal encompasses tasks like refining financial planning, ensuring the sustainability of public finances, and meticulous review of financial laws and policies.
Fostering Economic Growth and Competitiveness: This objective thrives on managing financial committees, enhancing business environment competitiveness, and championing financial interests across institutions.
Promoting International Economic and Financial Cooperation: Tasks under this goal include elevating international financial interests, harnessing the potential of Gulf financial integration, and nurturing international tax relationships.
Enhancing Trust and Transparency: This critical goal involves perfecting budget planning mechanisms, managing financial data, overseeing government financial operations, and streamlining procurement processes.
The plan also lays out a comprehensive framework for government enablers, aimed at attracting and nurturing talent while fostering efficient institutional services and cutting-edge digital structures. With strategic projects centered around financial leadership, future skills, talent attraction, and AI framework development, the ministry is committed to creating an agile, innovative, and impactful work environment.
This audacious journey is all about elevating the UAE's financial landscape to unparalleled heights, ensuring it remains a powerhouse on the global economic stage.
Related Posts