UAE's Banking Titans Shine Bright: Emirates NBD Emerges as Dubai's Front-runner
In a triumphant display of resilience and economic prowess, the UAE's banking sector, along with its regional counterparts, showcased an impressive performance in the aftermath of the pandemic-ridden year that plagued 2021.
Amidst a pool of 25 lenders across the Middle East region, five UAE banks emerged as the crème de la crème, spearheaded by none other than Dubai's largest bank, Emirates NBD, claiming a remarkable fourth spot in the region. Following closely are First Abu Dhabi Bank (5), Abu Dhabi Commercial Bank (7), Dubai Islamic Bank (14), and Mashreq Bank (23), according to a highly anticipated annual report released by The Banker.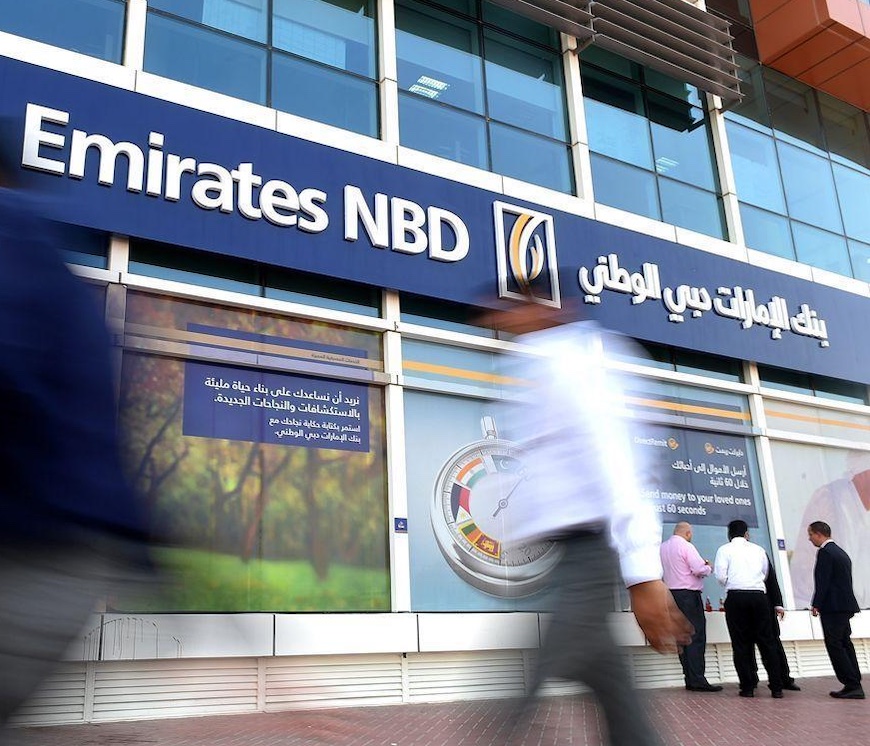 The UAE and regional banks astounded the financial world with their stellar performances last year, riding high on the wave of post-pandemic recovery that commenced in 2021. Their success was buoyed by windfalls from soaring oil prices, while inflation remained at manageable levels, as highlighted in the report.
Further substantiating this financial prowess, a study conducted by Alvarez & Marsal revealed that the combined net profit of the UAE's 10 largest banks skyrocketed by an impressive 35 per cent to reach Dh18.3 billion quarter-on-quarter in the first quarter of 2023. This meteoric rise can be attributed to enhanced cost efficiencies and lower impairment charges, which played a pivotal role in propelling the banks to new heights.
Globally, Emirates NBD and First Abu Dhabi Bank continued to be shining stars among the strongest banks, claiming the coveted 85th and 90th positions, respectively. Right behind them, Abu Dhabi Commercial Bank, Dubai Islamic Bank, and Mashreq Bank secured their positions at 130, 169, and 256 on the list of global banking giants.
Regionally, Saudi National Bank claimed the top spot for the second consecutive year, followed closely by Qatar, Al Rajhi Bank, and the formidable Emirates NBD and First Abu Dhabi Bank. The financial powerhouses of Riyadh, Abu Dhabi Commercial Bank, Bank Leumi, Bank Hapoalim, and Saudi British Bank rounded off the top ten with exceptional performances.
In terms of return on capital, Abu Dhabi Islamic Bank emerged as the second-highest performer, offering a remarkable 18.82 per cent return, while Mashreq Bank secured the fourth position with an impressive 17.59 per cent return, solidifying their positions as formidable players in the region.
This extraordinary feat resulted in seven lenders from Saudi Arabia, five from the UAE, four from Qatar and Israel, and two from Kuwait securing their spots in the top 25 strongest banks in the Middle East. Notably, there was representation from Iran, Oman, and Jordan, underscoring the region's financial diversity and strength.
Related Posts